The School Seal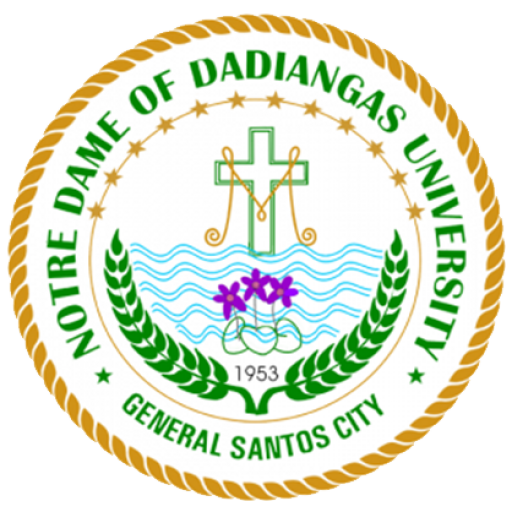 The School seal is the insignia of Notre Dame of Dadiangas University, which is depicted by the symbols and colors:

The Cross is a symbol of the school's commitment to Christian and Catholic education: Christ-centered and community-oriented.

The Letter "M" and the Twelve Stars are Marian trademarks; the school is run by the Marist Brothers of the Schools whose spirituality is based on Mary and whose main mission is to bring "All to Jesus through Mary".

The Waves stand for Sarangani Bay. These symbols signify that the school is responsive to the needs of the locality especially of the SOCCSKSARGEN area.

The Three Violets are symbols of Marist identity. These stand for the three virtues of Mary, namely: Modesty, Humility, and Simplicity. The three violets also signify the school's commitment to serve the youth especially the least favored.