"In order to educate children, we must love them." -St. Marcellin Champagnat
Notre Dame of Dadiangas University believes in forming students to become responsible, good and productive members of society. This belief flows from its vision-mission statement.
As an educational institution, NDDU follows the Catholic tradition in the Marist way. Its policies, rules and regulations are founded on the principle that every person has basic and inherent rights as person.
Scholarship Programs
All scholars of recognized college educational plans are required to present a certification issued by their respective plans to the Student Accounts-In-Charge for recognition every enrollment period. Only selected college educational plans are recognized at NDDU.
Skilled Lecturers
NDDU is filled with a host of qualified lecturers of differing specializations, from courses such as: Computer Science, Electrical Engineering, Nursing, and others; NDDU is capable of catering to the particular their students have. Having the necessary experience, credentials, and people skills to teach and interact with their students both in and out the classroom environment.
School Library
The Br. Paul Meuten Library (BPML) is an academic service unit of NDDU which supports the school's Vision-Mission and its objectives by providing varied information resources, facilities, and services to its academic community.
ENGINEERING, ARCHITECTURE, & TECHNOLOGY
Engineering, Architecture & Technology
This particular College offers its students courses on Engineering, Architecture, and Technology such as Electrical Engineering, Computer Science, Information Technology, and etc.
Education
This particular College offers its students courses on Education, majoring on subjects such as Social Studies, Biological Sciences, Physical Sciences, Values Education and many more, so that they themselves may acquire the necessary skills to be skilled educators as well in the future.
Business
This particular College specializes in teaching its students in Business courses such as Accounting, Marketing and Advertising, Consultancy; developing skills in customer service and other similar jobs which will help them in their future occupations.
Arts & Sciences
This particular College teaches its students Arts and Sciences courses such as Humanities, Applied Arts, Physical Education, Social Sciences, Psychology and other related subjects. Obtaining the necessary skills such as communication and sports.
Health Sciences
This particular College leans on teaching its students Health Sciences. Courses range from Psychology, Medical Technology, Nursing, Pharmacy, Physical Therapy and more. Giving its students the necessary skills for their medical professions.
Watch Campus Life Video Tour
Experience a full campus tour of Notre Dame of Dadiangas University allowing you to explore the facilities and areas inside the schoolgrounds. Watch as you explore NDDU from its Cafeterias, Library, and Laboratories to its various Hallways and Classrooms; see for yourself what NDDU is like.
Upcoming Events
No Events Available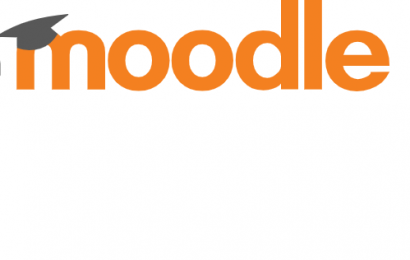 This descriptive-evaluative study determined the utilization of Moodle in Notre Dame of Dadiangas University (NDDU) by identifying the content and features of Moodle used by the teachers and students as well as describing their experience…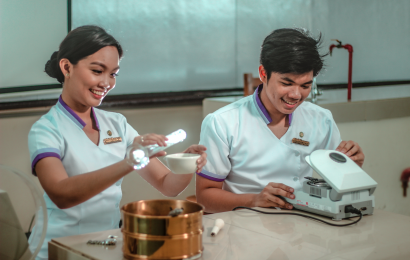 This descriptive study was primarily concerned with the substance use among the adolescents in Maitum, Sarangani Province. It determined the demographic profile, extent of influential factors and perceived effects of substance use. Frequency, percentile and…
What Our Alumni Say

Arnie Malazarte
BSCS Batch 1999
NDDU does not only offer good education. I find its approach to be holistic in a sense. Apart from the curricular formation and excellent faculty, NDDU fosters respect and acceptance even before diversity and inclusion became mainstream battlecries.

Gizelle Joy Acap
BS Entrepreneurship Batch 2018
I was a student-athlete at NDDU and it was a great experience for me. I was able to get the best of both worlds, sports, and academics, thanks to NDDU. It was not easy because I had scholarships to maintain but the rewards were great. To be able to get into the stage and be recognized due to the efforts I put into my work was one of the greatest pleasures I receive at NDDU.

Edelito M. Cawit Jr.
BSIE Batch 2011
Beyond the academic brilliance and leadership dexterities, NDDU has influence me a lot in helping develop the society wherever I am placed. I was exposed to a lot of community outreach activities when I was performing as the chairperson of our department.

Rusty M. Patricio, LPT, MAEd-GC
BA in Psychology Batch 2012
The values of humility and discipline are among the most important values which I am learning and practicing in my daily life. With these values that the NDDU have taught me, I am able to acknowledge constantly that "It's not the job that gives us prestige, but it is how we give prestige to the job".